Uniform
Our uniform can be purchased from Stitch Design or Brienda Ltd on Muirhead Avenue. For details of our uniforms, please CLICK HERE
Branded items are not compulsory and all major supermarkets stock many items including white polo shirts, trousers, skirts and dresses.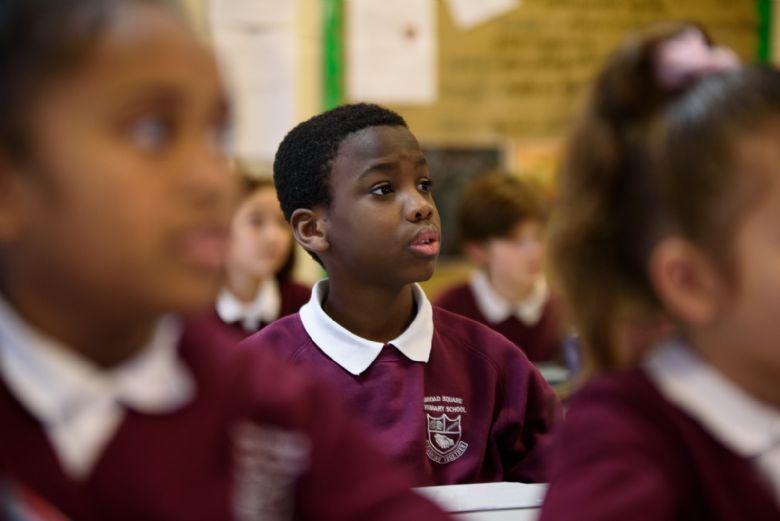 HOW TO ORDER YOUR SCHOOL UNIFORM
VIA STITCH DESIGN
Place and pay for your uniform online via the website of our school uniform providers at www.stitchdesign.co.uk (Click on the link or on the logo above)
If it is the first time you have ordered with them you will need to register; you will need the school's postcode to do so. For our school please use L11 1BS.
You can place your order at any time, but orders will only go into production twice a month on pre-agreed cut-off dates. For our school these dates are:
6th and 21st of EVERY month
·Delivery should be expected within 15 working days* from the relevant cut-off date, so if you miss a date your order will not go into production until the next one.
If there are any delays Stitch Design will contact you to explain the situation.
When placing your order you will have two delivery options:

* Collect from School – Delivery is free if you choose this option.
* Standard Home Delivery – A delivery charge will be added to your order, but you can specify any address for delivery.

Orders due for collection at t.he school during school holidays may not be received by us until the school re-opens.
During most of the year a Standard Home Delivery will not be quicker than the free school collection, however you may find it more convenient. Importantly
During a holiday period the Standard Home Delivery may be the only way you can receive uniform before the school re-opens.
If you have not received your order within 15 working days*, or you have any other problems please check the Help & Support page of the Stitch Design website for further instructions as to what action to take
New! School fleeces
We will be able to take orders for children's burgundy fleeces from September 2021, which have our school badge on. These can also be embroidered with children's initials underneath the badge for an extra £1.50.
Fleeces without embroidery cost £15.50 and with embroidery, cost £17.00. School will place an order with the company at the start of each month. Please order online via the MyEd App, selecting the size you require and whether you would like the embroidered option or not.
Sizing available:
4 Years (96-104 cm)
6 Years (106-116cm)
8 years (118-128cm)
10 years (130-140cm)
12 years (142-152cm)
14 years (154-164cm)
If you'd like to purchase your own burgundy fleece without a school badge, that is absolutely fine too.