News
https://www.eventbrite.co.uk/e/parents-help-for-dyslexia-struggling-readers-tickets-547943061447 Our Monster phonics scheme are offering free help and support for our parents and carers. Click to book on.
We will be celebrating World book day 2023 on Thursday 2nd March. There will be lots of activities linked to reading throughout the day. Children are welcome to come dressed as a character, in their pyjamas with a bed time story or a colour fro our Monster Phonics scheme. You can help to encourage love of books at home click the link for ideas. https://youtu.be/xcoIKJ4Cg1E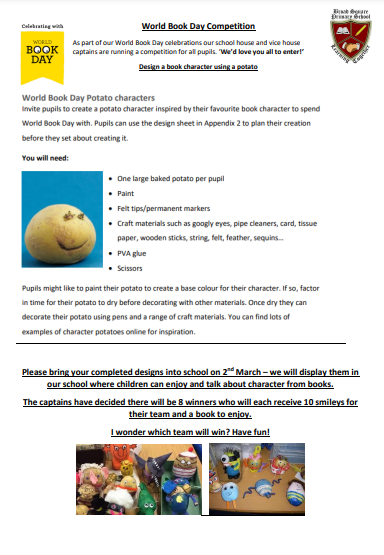 We recognise and reward children who are trying hard with their home reading. Children will receive certificates in our celebration assemblies, we really appreciate parents and carers support with encouraging reading at home.
Our Year 3 children visited the World museum and were a credit to our school. They were able to share all their learning they had remembered during theit ancient civilisations topic.
We are excited to be joining a number of other primary schools on our journey of implementing REAL PE which is a curriculum that develop core skills in PE whist developing positive attitudes to sports.
We have developed a brand new EYFS and KS1 library which can be used by children to continue to develop a love of reading. We named it 'Ravenous Readers' as our children are so hungry and keen to read. The name links well with our Monster Phonics scheme.
Three representatives from Y5 and 6 visitied The Blue Coat to participate in an evaluation session to talk about the impact of the project - they even got to perform with the superheros.
Many enrichment opportunities will be offered to our young people this term. See below. Look out for additional information to be sent out.